The hair dryer re-thought, as you've never seen it before
Introducing the Dyson Supersonic™ hair dryer – a leap forward in the history of hairdryer design.

Dyson engineers and specialists have spent years studying the science of hair. Now, they've re-thought the hair dryer from the inside out.

Air Multiplier™ technology for fast drying. Intelligent heat control to help prevent extreme heat damage to protect natural shine. A rubber isolation mount prevents the motor from vibrating against the inside of the handle, reducing the transfer of noise between the motor and the case. Every feature has been carefully reconsidered to turn hair dryer design completely on its head.

To discover more, head over to the Dyson Hair channel where you can watch videos about the engineering process in action, and see hair experts like Akin Konizi get to grips with a new kind of hair dryer.

"Dyson's digital motor V9 is the heart of a new kind of hair dryer.

It spins up to a hundred and ten thousand times per minute, with one inaudible frequency.

It's fast and light and sits in the handle.

Making this hair dryer engineered for balance.

Heat and power adjust easily, for fast drying.

While air temperature is monitored 20 times a second and regulated by a microprocessor and the thermistor guards against extreme heat damage to protect natural shine.

And the Dyson Smoothing nozzle produces smooth and controlled styling.

Dyson Supersonic™. The hair dryer re-thought.
All features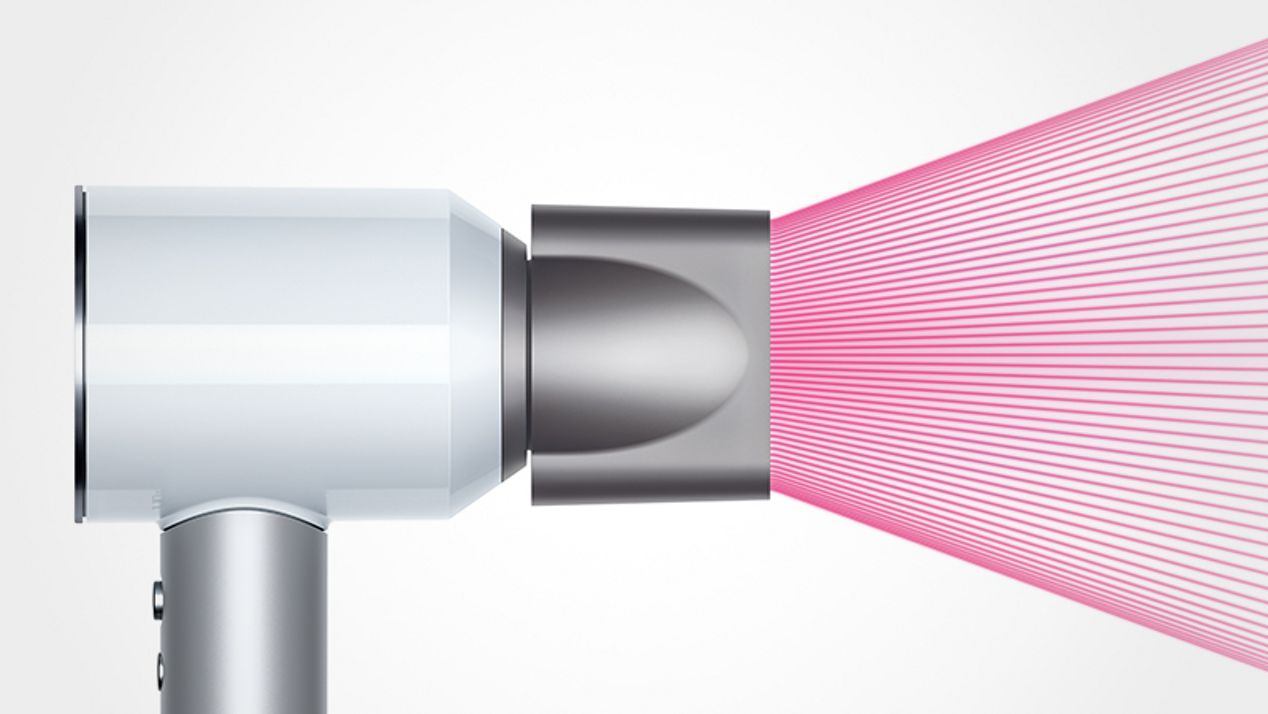 Smoothing nozzle
Dry and style your hair at the same time with gentle, low-velocity airflow.
Styling concentrator
Style your hair one section at a time with precise, controlled airflow. You don't have to worry about disturbing the rest.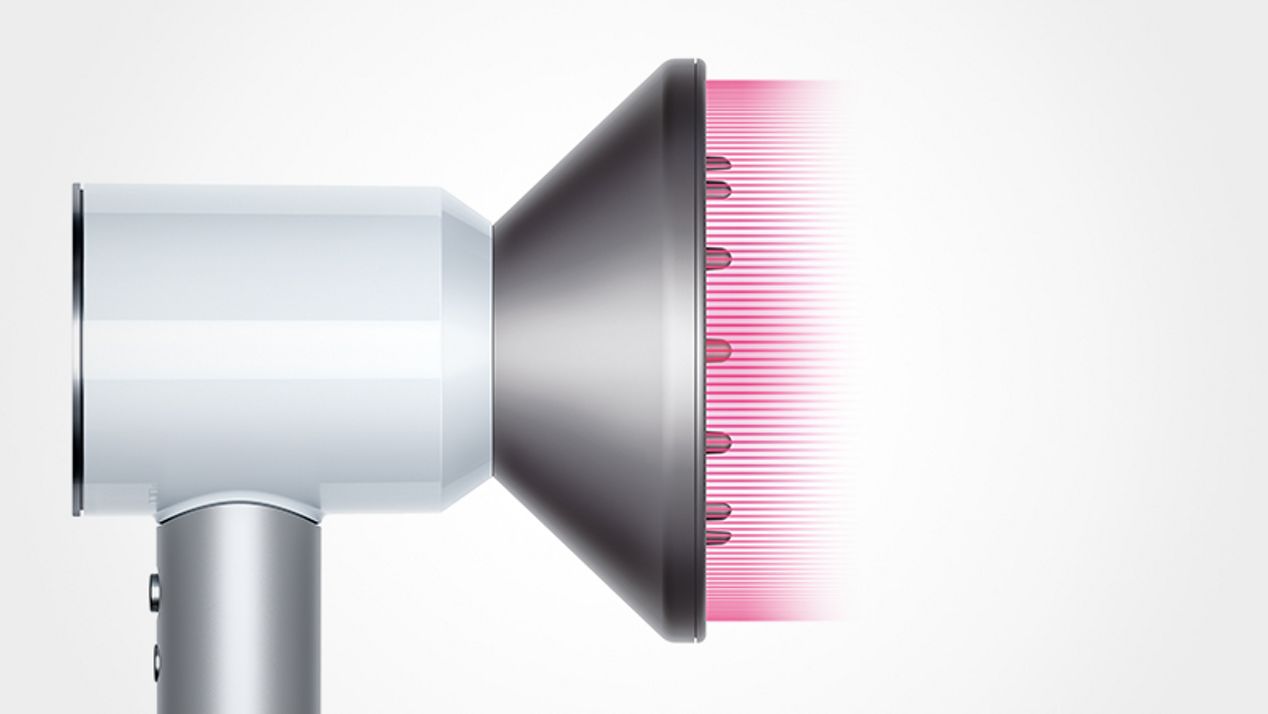 Diffuser
Disperse air evenly around each of your ringlets. Simulates natural drying, helping to reduce frizz for improved definition.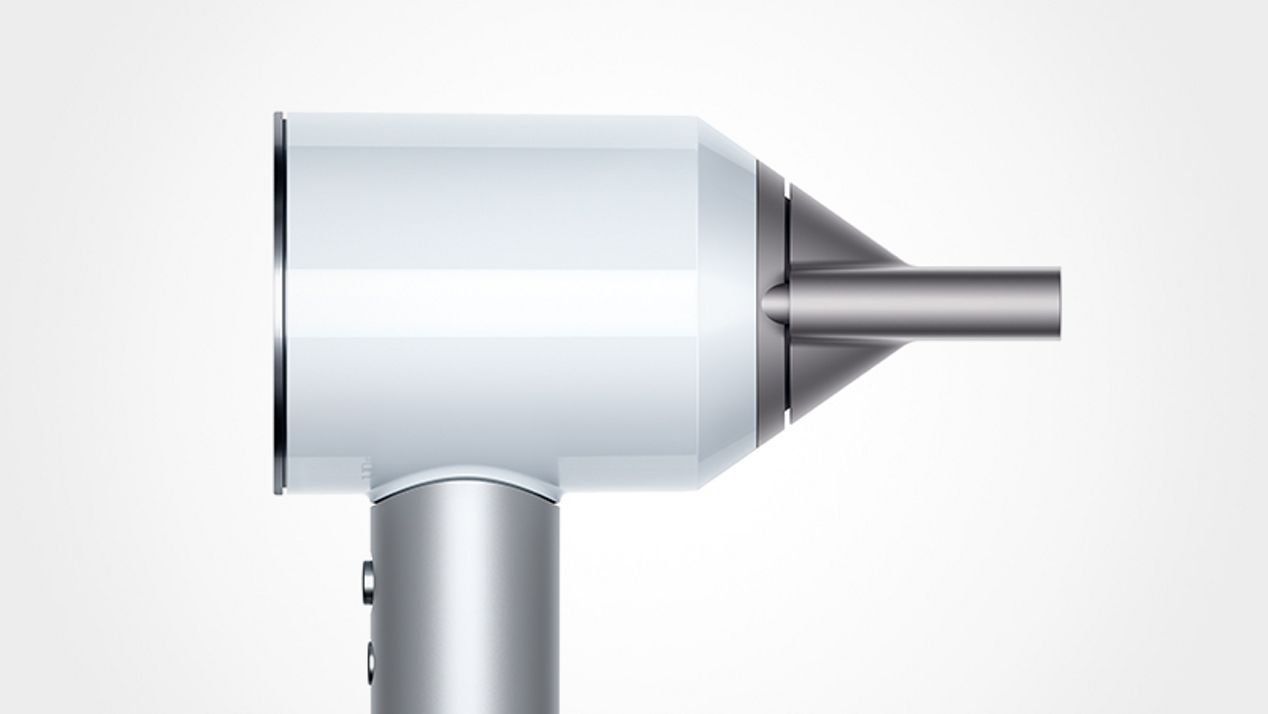 Magnetic attachments
Only the Dyson Supersonic™ hair dryer comes with rotating magnetic attachments. So you can quickly click them on and off during styling.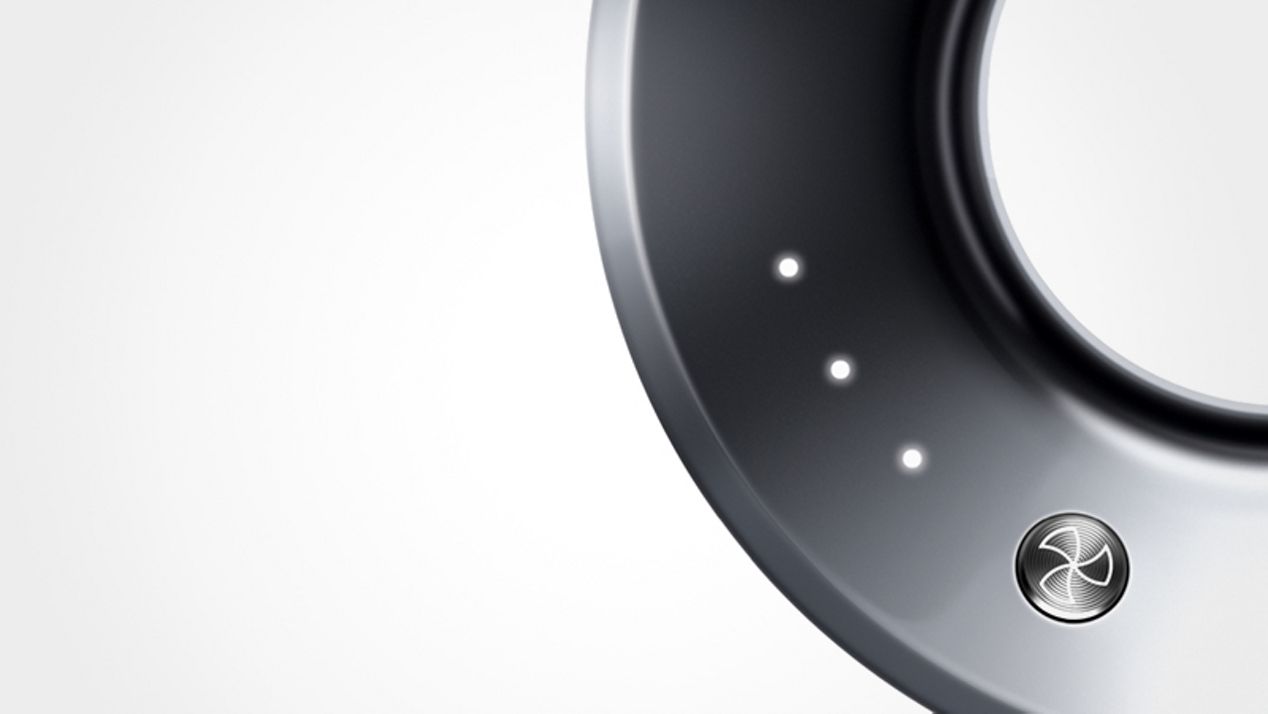 3 precise speed settings
Fast drying
Regular drying
Styling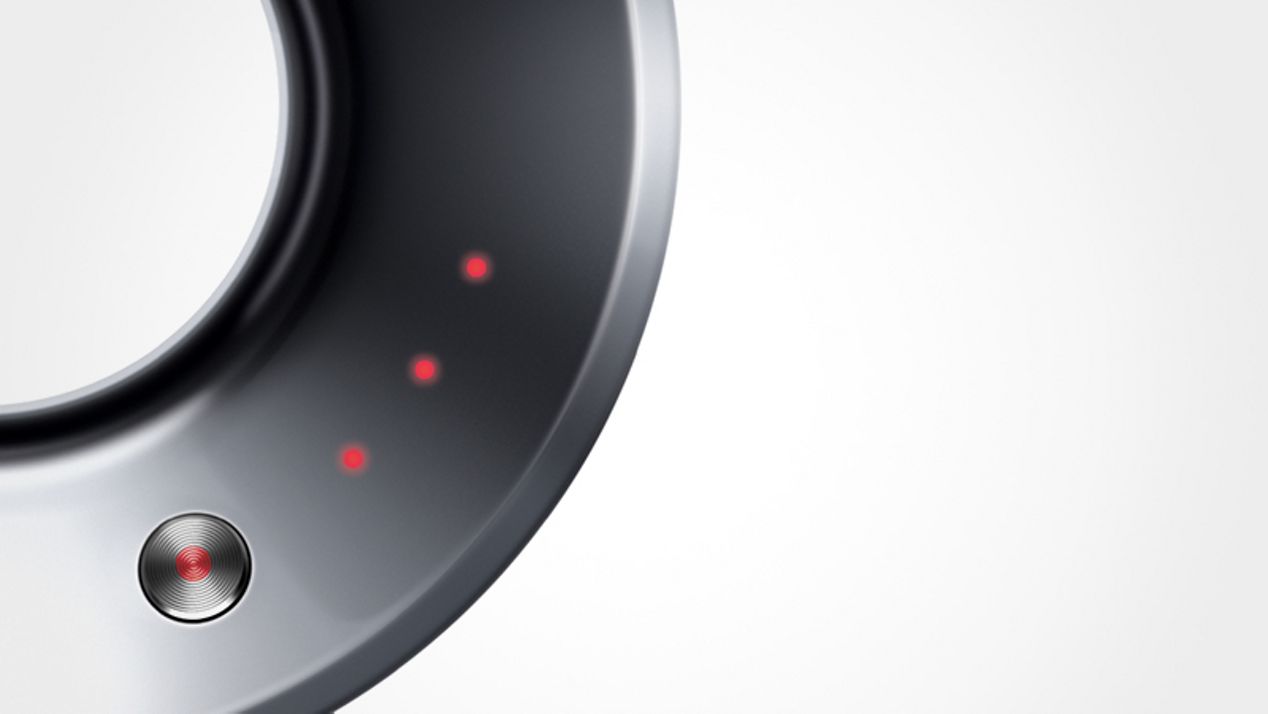 4 precise heat settings
100°C fast drying and styling
80°C regular drying
60°C gentle drying
28°C constant cold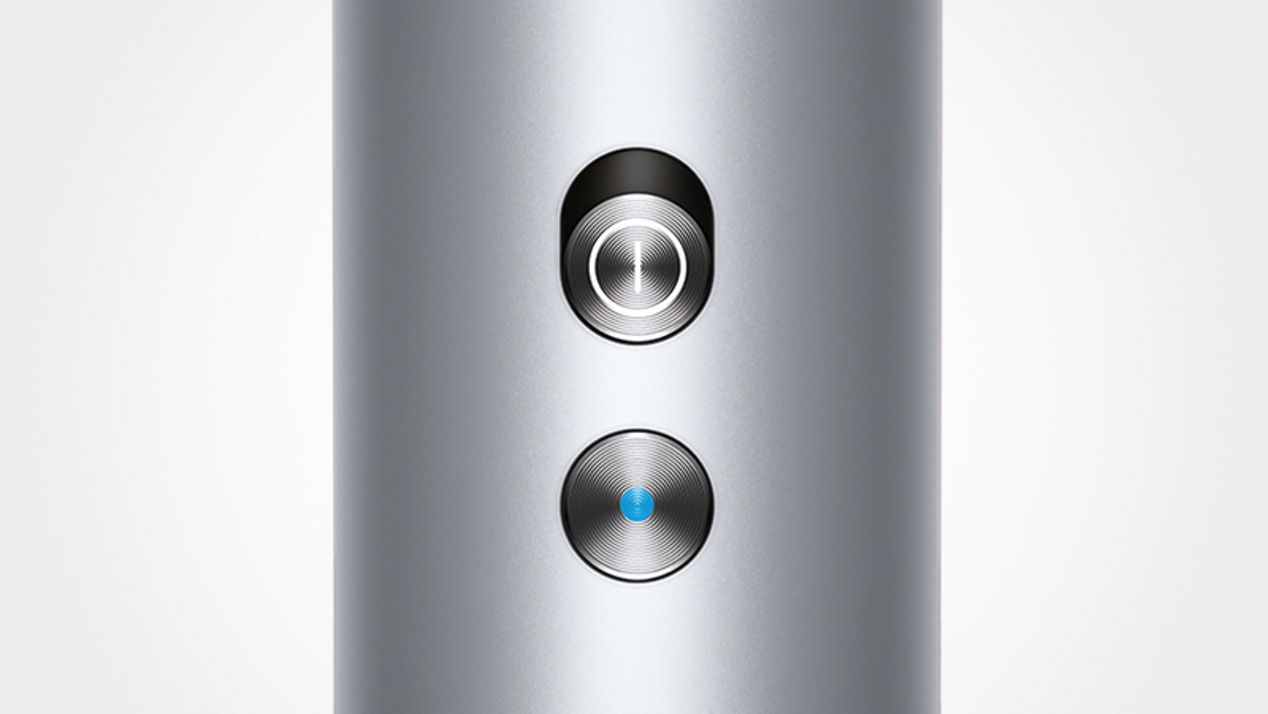 Cold shot
28°C cold shot, to set your hair after styling.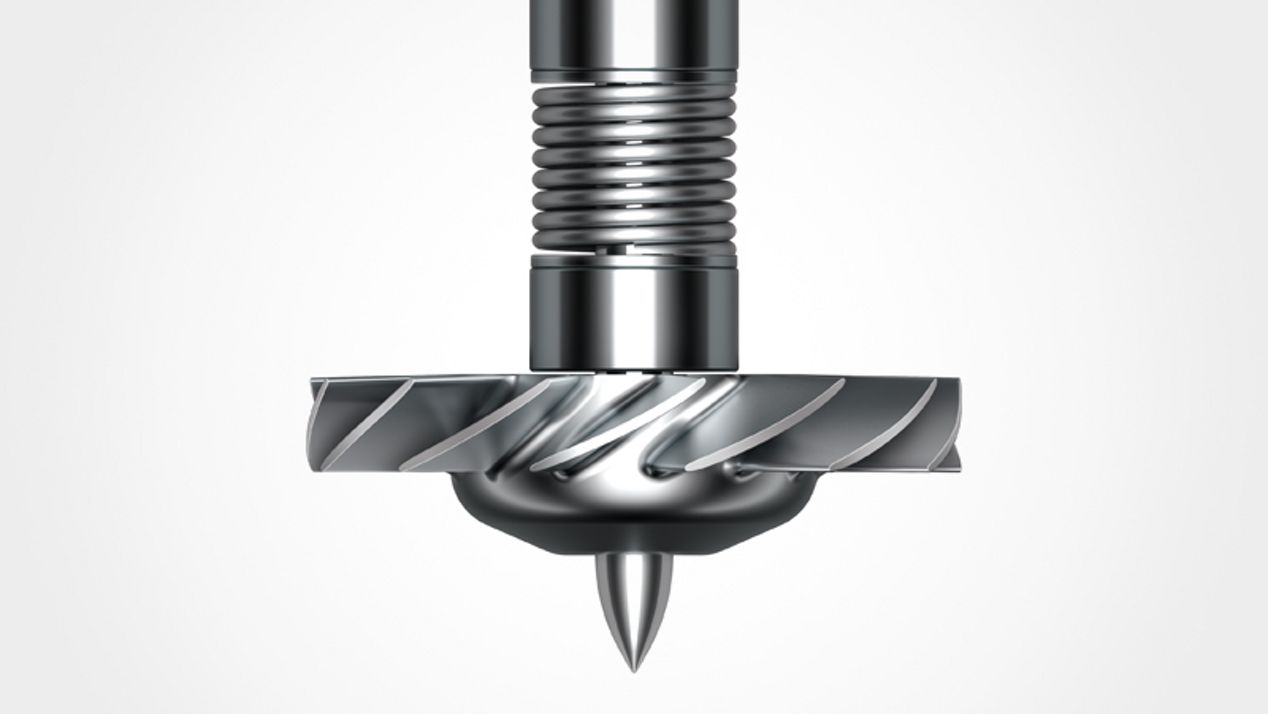 The Dyson digital motor V9
Uniquely positioned in the handle, it spins on average 6 times faster than other hair dryer motors at one inaudible frequency – yet is a third of the weight.¹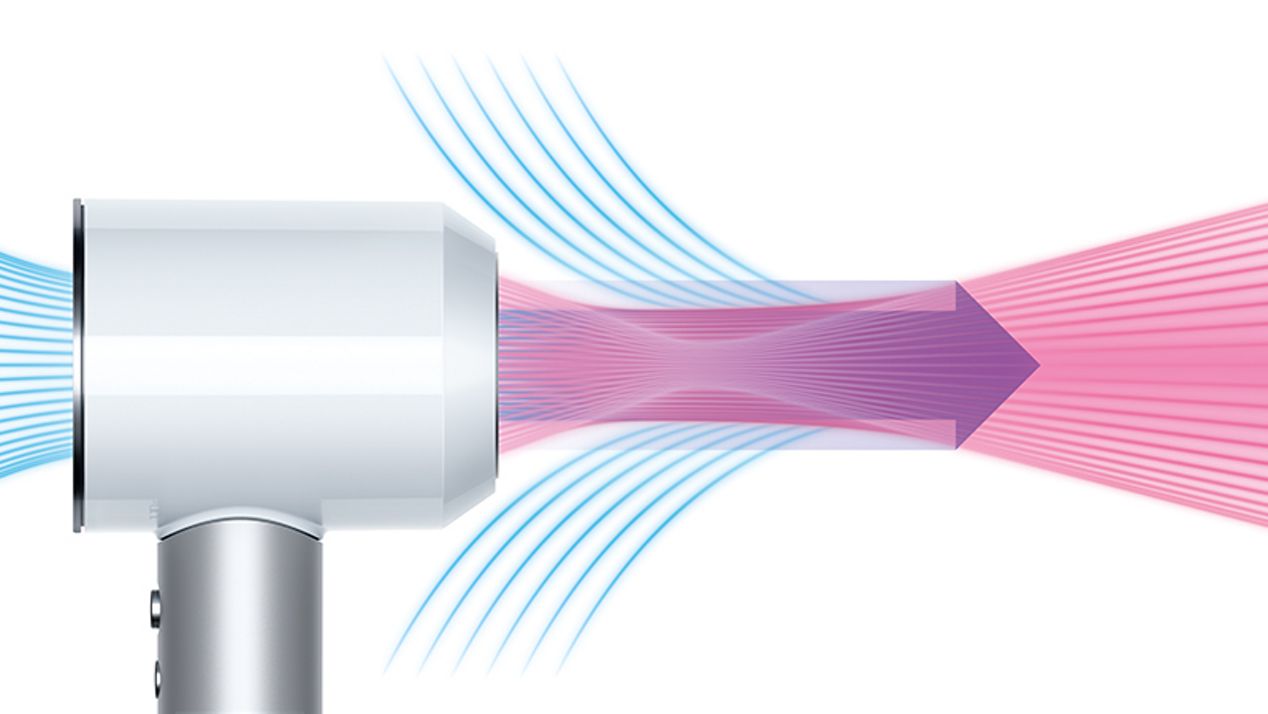 Air Multiplier™ technology
Airflow is amplified to produce a controlled, high-velocity jet of air for fast drying.